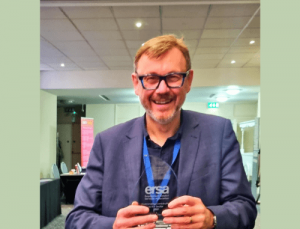 Brian Bell, CEO of Fedcap Employment and Fedcap Scotland, was recently presented with The Employment Related Services Association (ERSA) Outstanding Contribution to the Sector award. ERSA, the national membership body for the employment support sector that advocates for high-quality services for the UK's jobseekers and low earners, presented Brian with the award in a virtual ceremony in July, 2020—and in person on April 5th of this year at ERSA's annual conference.
"Brian has devoted his career to readdressing social injustice – and has helped millions of people in the process," ERSA said in a statement. "From his roots as an Unemployment Benefits and Jobcentre Officer in the 1980s to the prominent employability expert and leader of an international company that he is today, Brian has never forgotten why he does what he does."
"What an absolute honor to win this award," Brian said. "I've worked in the employability industry pretty much my whole working life. Along the way I've met, and learned from, some remarkable people, and been fortunate enough to get involved in so many incredibly interesting projects – some in the U.K, some further afield including Ireland, the Middle East and Eastern Europe. I have a wonderful team around me, who I love working with. They are as passionate about their work as I am, and they keep me right."
Leaders across The Fedcap Group praised the great work of Brian and his team, and the recognition by ERSA.
"I want to congratulate Brian for this well-deserved award, and for his remarkable work on behalf of individuals and families seeking a path out of the cycle of unemployment," said Christine McMahon, President and CEO of The Fedcap Group. "Brian understands the root causes of unemployment and what it takes to motivate and prepare people to find and keep sustainable work. The energy, empathy and professionalism he brings to this critical work are an inspiration to his customers and his great UK team. His innovations have changed countless lives and helped to rebuild communities across the UK, and are now being exported around the world."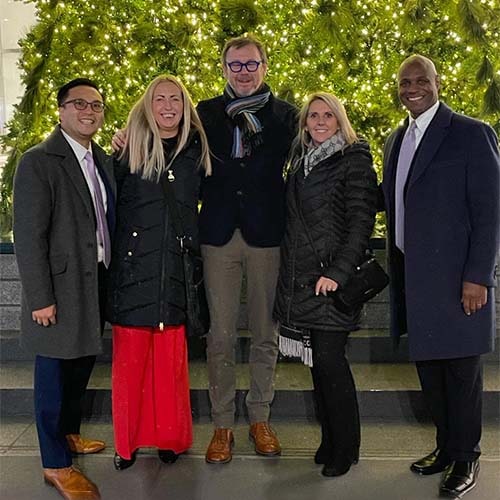 "Congratulations to Brian Bell, for the impact of his work on so many, and his professional contributions over the years," said Grant Collins SVP Workforce Development the Fedcap Group, and President of Fedcap UK. "Brian is a true ambassador for the industry, and this is a well-deserved honor reserved for only the very best!"
Susan Paterson, UK Operations Director for Fedcap Employment and Fedcap Scotland, has been working with Brian for 17 years, starting at Working Links, an employability organization that was founded in 2000. "Brian has always been close to the front of the business and, and he has never lost his human touch," she said. "He is completely customer focused, he understands the impact of unemployment and economic hardship on customers, families and communities. He knows from a customer perspective what solutions will work, and that is what makes him so unique."  
Growing up in an economically deprived area of Gateshead in Tyne and Wear, in North East England, Brian witnessed firsthand the impact of inter-generational unemployment on individuals and families. He noted the lack of effective supports and interventions, early experiences that inspired him to seek new and innovative solutions to support those caught up in the cycle of unemployment.
Today, Brian is widely recognized as an expert in creating innovative interventions that work for the people who need them most, consistently using his expertise and deep sense of empathy to support people on the road out of poverty to sustainable employment. The impact of his work extends well beyond the UK as his work readiness practices are exported to governments in the Republic of Ireland, Singapore, Chile, France, Poland, Kuwait, Saudi Arabia, United Arab Emirates, the US, and Canada.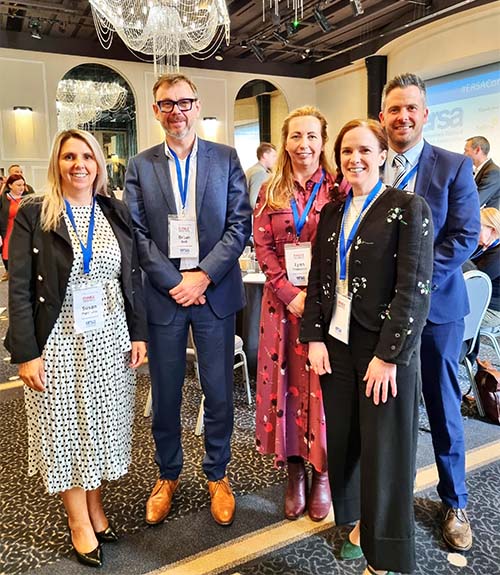 Brian began his career in 1980 as a Frontline Unemployment Benefit / Jobcentre Adviser, part of the Department for Work and Pensions (DWP), the UK's largest government department with responsibility for welfare, pensions and child maintenance policy. After 20 years with DWP in a variety of positions, he was a founding director of Working Links, where he served as Managing Director. Brian has served as CEO of Fedcap Employment and Fedcap Scotland since 2019