On Monday night four hundred supporters of The Fedcap Group joined in person and hundreds more virtually to celebrate the impact of our work across our international footprint.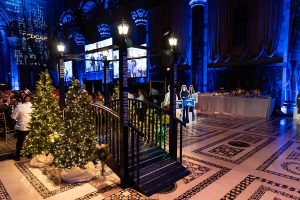 Guests were greeted by Gala Ambassadors, graduates from The Fedcap Group's Leadership Academy. Setting the visual stage for the evening was a footbridge created and built by students at Apex Technical School, a subsidiary of The Fedcap Group. Click here to watch video of the evening and click here to view the gala program.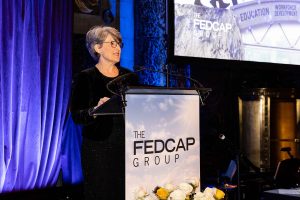 "We're a very diverse group of people, yet for all the diversity, we are united by a belief that when people are inspired to dream big, and are offered the right kind of supports at the right time, they can build a bridge—not just for survival, but building a life, a pathway to sustained economic well-being for themselves and their families." said Christine McMahon, President and CEO of The Fedcap Group in her opening comments.
Ed Bolognini, Executive Director of ReServe and Wildcat; Martin Hanna, President of Single Stop; and Grant Collins, Sr. VP of Workforce Development set the stage—describing The Fedcap Group's areas of practice that are leveraged to help people achieve their goals of sustainable, economic well-being.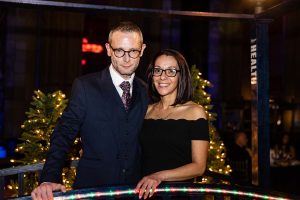 In testimonials to The Power of Possible, Devin Silveira from Maine, and Daniel Keech from the UK, shared their stories of how their lives turned from despair to hope, from fear to confidence. Their stories reminded us all that one significant setback can set in motion a downward spiral of events that takes tremendous effort and a village of support to overcome. And they inspired us with their courage, describing how taking one step at a time toward a different future can fundamentally change a life. We are so grateful to Daniel and Devin for their willingness to share their journeys with us.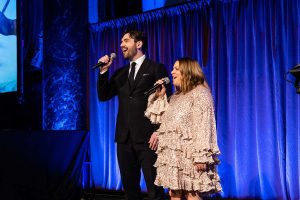 Dinner entertainment featured Max Clayton, a Broadway performer with a long list of credits including filling in for Hugh Jackman in "The Music Man," and Ariana Reed Casasanto, a classically-trained singer who serves as The Fedcap Group's Director of Engagement. They performed a wonderful arrangement of Bridge Over Troubled Water, and Somewhere Over the Rainbow.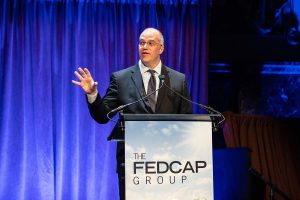 Throughout the evening individuals and companies who ensure that The Fedcap Group continues its mission were honored. We remembered Dick Cattani, CEO of Restaurant Associates—a long time friend of The Fedcap Group who recently passed. We presented USI and its Chairman and CEO Mike Sicard, with our Corporate Partnership Award. USI has worked with The Fedcap Group since 2010 on our healthcare benefits and compliance oversight of our 403(b) plans for employees. "USI's strong culture is a critical element of their success. They are committed to knowledge sharing, innovation, and continuous quality improvement," said Nancy Settergren, a Fedcap Rehabilitation Board Member.
Mark O'Donoghue, Chairman of The Fedcap Group Board of Directors and Larry Ach, Co-Chair of the Fedcap Rehabilitation Services Board presented the Leo Mayer Award for Distinguished Service to Peter Aschkenasy. Dr. Leo Mayer was a renowned physician, beloved community member, and above all, he loved Fedcap.  He dedicated 25 years of his life to the work of helping individuals with barriers live full lives.  Both Mark and Larry emphasized that Peter has this same volunteer's heart.  Among the dignitaries who paid tribute to Peter were New York City Mayor Eric Adams; Congresswoman Nydia Velazquez; and Linda Johnson, CEO of Brooklyn Public Library.
As the balloons dropped and images of thousands bridging the distance to economic well-being were on the screen, we ended our celebration. Many of those who walk through our doors start life in a place that makes bridging the distance to economic well-being seem unreachable. But all of us at The Fedcap Group believe in the Power of Possible—it is not just a tag line but a way of life. And we know that, with the right support, people can achieve their dreams.