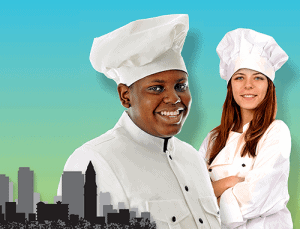 Community Work Services' Double Impact Initiative was developed in conjunction with Breaktime, a youth-led nonprofit and social enterprise. Double Impact has a twofold purpose – to help homeless young adults acquire job skills and economic stability, and to create meals for first responders and food-insecure participants in the Boston-area.
The need is acute. Amid a nationwide surge in food insecurity, one in seven residents and one in five children in Massachusetts will experience food insecurity, the second highest rate in the nation among children.
WCBV5's Erika Tarantal reported on CWS' efforts. View the video here.
Learn more about CWS and the Double Impact Initiative, including interviews with more participants, on the CWS website.