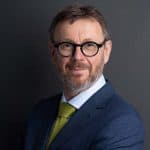 The Employment Related Services Association (ERSA) Employability Awards honor the hard work and dedication of the employment support sector in the UK. They recognize best practices and the achievements of those working to support job seekers in their progression to work, as well as customers who, with courage and commitment, overcome challenges as they strive to reach their full potential.
A virtual ceremony recently recognized ERSA award winners across 12 categories, and Fedcap UK was honored to have five winners! Lorna Beaton, an engagement manager for Fedcap Scotland, was honored for leading a team that repeatedly hits employment targets and has engaged online with over 9,500 participants throughout the COVID-19 pandemic. "It is really fantastic to be recognized in this way," Lorna said. "The award is a reflection of lots of amazing people I work with and the passion they have to helping others."
Also recognized was Business 2 Business, a Fedcap UK service partner with 33 years of experience in delivering employment and health-based programs that has supported over 450 Links to Work customers in gaining work readiness skills and finding employment.
Fedcap UK customers Jazmin and Julie received awards for overcoming some incredible barriers to start their journey back into work. Jazmin, who suffers from a genetic disorder, has put in the hard work to gain the skills and confidence she needs to enter the workforce. Julie, who had been unemployed for 17 years and faced significant barriers in returning to work, is now employed and was elated at being honored at the awards ceremony.
"It was an experience I will never forget. I'm so very grateful for Fedcap for all their support, and for nominating me for the award," Julie said.
Finally, Brian Bell, Chief Executive of Fedcap UK, was presented with the Outstanding Contribution to the Sector Achiever Award. Brian has been a leading innovator in the sector since the 1980s, designing and delivering cutting-edge services to help disadvantaged people in UK communities and consistently achieve huge social impact–under his watch, he and his teams have supported more than a million people to lead better lives.
According to ERSA: "Driven by a strong social purpose coupled with commerciality, Brian has achieved results in the public, private and voluntary sectors. He is rightly recognized across the sector as an expert in creating innovative interventions that work for the people who need them most. He has consistently used his expertise and influence to achieve huge impact in the UK and beyond."
Brian said: "I am extremely humbled to have been awarded this recognition from my peers in the sector. As always, these awards are a yearly reminder of the positive impact our sector has on people's lives every day. As we move forward into uncertain economic times, it's important that this work continues and that communities that have been left behind in the past are not left in the rear-view mirror once again."