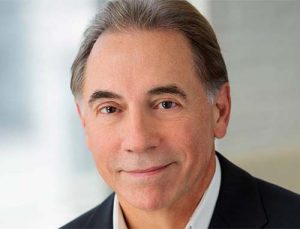 It is with great sadness that we say goodbye to our friend and colleague Dick Cattani. Over his many years with Restaurant Associates, Dick and his team developed a strong partnership with The Fedcap Group. Restaurant Associates catered many events for Fedcap including our Galas, hired people who graduated from our Culinary School—offering them a good job with a career ladder in their journey toward economic well-being. Dick participated in numerous Fedcap Golf events, served as a distinguished panelist for our Solution Series, and was a generous supporter of our work.
Dick started with Restaurant Associates right out of college as back of the house steward. He eventually became General Manager of the famous "Newarker Restaurant" at Newark Airport. Over the years, Dick has held many regional and corporate operating positions. He became President of Restaurant Associates in 2003 and, under his leadership, grew the company three-fold in ten states. Dick retired at the end of 2021.
Upon his passing, Restaurant Associates said this: "As we reflect on our loss and celebrate his life, we are reminded of his genuine kindness, inspiring vision, passion for life, and love for his family. A winning combination for a truly exceptional leader. Dick's legacy is unparalleled and his memory will live on through all of us. His favorite quote will forever echo in our hearts: Work Hard and Be Nice."
Dick was a wonderful combination of innovation, attention to detail, humanity and humor and he will be deeply missed.

On November 1st 2022, a Celebration of Life is being held at the Intrepid Sea Air & Space Museum. (More information to follow).