Planning for the Return to Steady State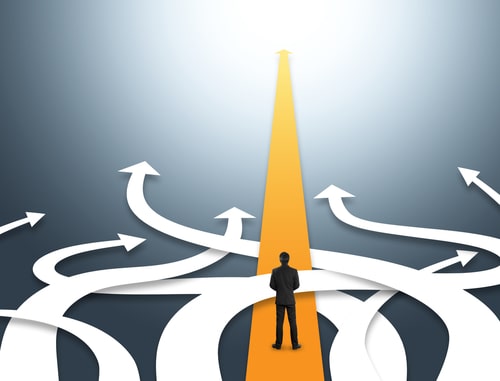 "For some organizations, near-term survival is the only agenda item. Others are peering through the fog of uncertainty, thinking about how to position themselves once the crisis has passed and things return to normal. The question is, 'What will normal look like?' While no one can say how long the crisis will last, what we find on the other side will not look like the normal of recent years."
Imagine my surprise when reading these words in a McKinsey article entitled Beyond Coronavirus: The Path To The Next Normal only to find that they were written 11 years ago, amid the last global financial crisis, by one of their former managing partners, Ian Davis.
This is the reality that we are dealing with. As we manage our day to day operations under what is unprecedented circumstances, we are also simultaneously planning for the return to steady state operations…while being uncertain as to what "steady state" means. This is as significant a challenge as most of us have faced in our careers. Yet we are obligated to do this–and do it well as our staff, clients, funders and donors are counting on us.
We have approached this crisis in three phases:
Phase I – Immediate Response, Prevention and Containment. This is the phase where we developed our Command Center and Hotline, protocols for sanitizing and social distancing, started frequent and consistent communication to staff, and systematically worked with company leaders to conduct in depth liquidity scenarios. This was a period of shock and to some extent survival. Because we had a strong Business Continuity Plan in place and a robust technological infrastructure, we were able to respond rapidly and effectively.
Phase II – Stabilization. During this phase, after thorough analysis, we closed or downsized programs based on state and funder guidelines and our own liquidity scenarios. We launched telehealth and educational services in order to serve clients via our secure video and online learning platforms. We trained staff on how to be effective working remotely and ensured that staff, who were deemed essential and continued to work, were safe. We sought to secure all potential government and foundation funding and engaged our generous donor community in order to mitigate losses and fund the unfunded services we are providing to clients.
Phase III – Preparing for the New Normal. This is the phase where much of our attention is focused. We are carefully analyzing some of the practices we instituted during Phase II to determine those that should continue—a form of re-imaging how the organization will provide services. Accompanying this process is a rigorous risk management effort—being absolutely certain that the way we deliver services (via telehealth) is above reproach and completely audit proof. We are discussing how to manage program start up, assuming that this may come in waves based on the nature of the service. We are evaluating new services we can launch based on our mission and anticipated need. We are also working closely with our supply chain to ensure that when we are ready—they are ready. Being strategic and planful during this phase is critical if organizations are to regain their footing after the wave of profound disruption, especially if there is the predicted second surge of cases at some point in the fall.
It is never too soon to initiate an in-depth planning process for re-opening services and our gradual return to steady state.
How are you approaching the planning? I would love to hear from you.