ENABLE

  — a program of Wildcat, which is a company of The Fedcap Group, has earned important reaccreditation by the Commission on Accreditation of Rehabilitation Facilities (CARF) following an extensive inspection process and review. ENABLE provides supported employment services to clients who are referred by New Jersey's Division of Vocational Rehabilitation Services (DVRS), and the NJ Division of Developmental Disabilities (DDD). Organizations that work with DVRS and DDD are required to be accredited by CARF, an independent, nonprofit accreditor of health and human services.
The accreditation process applies CARF's internationally recognized standards to support continuous quality improvement of programs and services. It is ongoing, occurring every three years. ENABLE was first accredited in 2005.
"This achievement is an indication of your organization's dedication and commitment to improving the quality of the lives of the persons served," said Brian J. Boon, CARF President and CEO. "Services, personnel, and documentation clearly indicate an established pattern of conformance to standards."
"I could not ask for a more dedicated and professional staff," said Maria Gatewood, Program Director. "They are completely dedicated to our clients, to helping them reach their career goals and go as far as they can. Throughout the pandemic they never stopped working as they helped people retain and manage the stress of a new job, amid great risk. Nothing deterred them."
Seacoast Pathways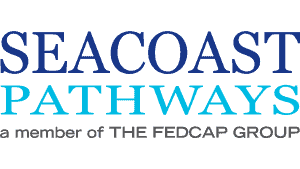 , a subsidiary of Granite Pathways—a company of The Fedcap Group—is proud to announce that it has received accreditation from Clubhouse International (CI), a membership organization representing more than 300 locally managed Clubhouses in nearly 40 US states and more than 30 countries.
The Clubhouse model is a proven, evidence-based approach that focuses on strengths and abilities, not on illness. Through friendship, shared work, education and employment, Clubhouses help people live hopeful and fulfilling lives. Membership is voluntary and without time limits, so individuals can come and go as they please. "Accreditation signals to mental health organizations, state agencies and members of our own community that Seacoast Pathways is continually improving," said Ann Strachan, Executive Director of Seacoast Pathways. "It allows us to bill Medicaid for our co-occurring recovery services, and provides new opportunities for funding and partnerships. It is a huge accomplishment, and a new beginning."
The process, though demanding, provided great value. "Going through each standard always led to fruitful conversations, and brought our self-evaluation into sharp focus," Ann said. "It raised awareness about what we are doing and why."
Seacoast Pathways is also making strides in its integration of employment into the culture of the Clubhouse. It recently placed its first member with one of its employment partners, a food market in Portsmouth. "Work is central to recovery," Ann said. People initially come to the clubhouse for socialization, to talk to people and make friends. These interactions inspire fulfillment and confidence, which leads people to want to work and reach their potential. "Getting a job leads to more independence and autonomy, and feeling fully part of the community," Ann said.