Thanks-Giving is a Good Idea Every Day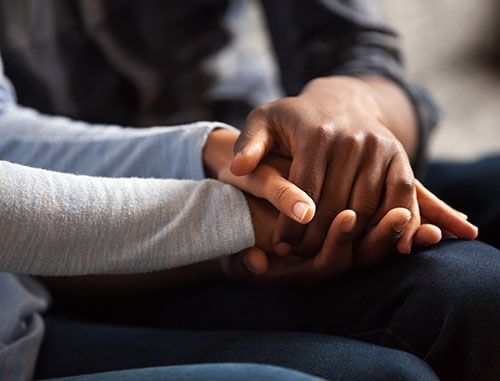 November 23, 2020
In just a few short days, it will be Thanksgiving. For many, it will look and feel quite different than past years. With the pandemic just outside our doors, many of us won't be traveling. To keep our loved ones safe, the holiday will be simpler, smaller.

And while it might seem counterintuitive, I thought, given the times, it might be valuable to consider some interesting perspectives on the importance of gratitude in times of adversity.

There is a growing body of research that suggests that the practice of gratitude results in more positive emotions, less stress, reduced sick days, a greater sense of confidence, and higher satisfaction—even in times of great adversity.

According to Robert Emmons, author of "The Little Book of Gratitude: Creating a Life of Happiness and Well-being by Giving Thanks," and a leading researcher on the subject, "Not only will a grateful attitude help in times of crisis—it is essential. In fact, it is precisely under unfavorable conditions when we have the most to gain by a grateful perspective on life. In the face of demoralization, gratitude has the power to energize. In the face of brokenness, gratitude has the power to heal. In the face of despair, gratitude has the power to bring hope." In other words, gratitude can help us cope with hard times.

Gratitude takes people outside themselves and to a place that is part of a larger, more intricate network of sustaining relationships.

There is a quote by Kristin Armstrong I find especially noteworthy. "I write about the power of trying because I want to be okay with failing. I write about generosity because I battle selfishness. I write about joy because I've known sorrow. I write about faith because I almost lost mine, and I know what it is to be broken and in need of redemption. I write about gratitude because I am thankful – for all of it."

And this impacts the overall attitude of our workforce. Researchers from the London School of Economics, in analysis of 51 companies, found that while financial incentives may or may not work when it comes to motivating employees, there is overwhelming evidence that gratitude and appreciation are highly effective motivators for staff. They found that 80% of employees are willing to work harder for an appreciative boss.

"We tend to think of organizations as transactional places where you're supposed to be 'professional,'" says Ryan Fehr, an assistant professor of management at the University of Washington, Seattle, who recently published a paper summarizing the landscape of gratitude in business. "We may think that it's unprofessional to bring things like gratitude or compassion into the workplace, yet evidence suggests that gratitude and appreciation contribute to the kind of workplace environments people want to be part of.
Happy day of gratitude and giving of thanks!