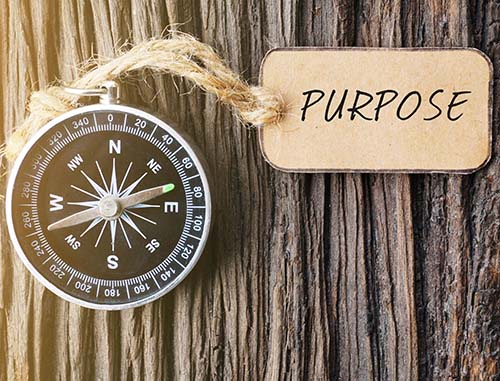 March 1, 2021
I have spent a significant amount of time in the past decade focusing on building structure within our growing organization. Structure that will last far beyond my tenure. Painstakingly, we've built the foundation to which our many processes and systems are bolted. I often say, and firmly believe, that good people fail in the absence of structure.
Structure is visible, it is tangible, it is reliable. If we want people to do things in a certain way, is it written down? Are expectations clear? Are people held accountable for doing that which they were trained to do? If we want to track something, do we have a mechanism? Is this data compilation and tracking embedded into our technological planning? If we want to hire and keep top notch talent, are hiring and performance evaluation processes systematized, standardized and monitored?

Every year we make progress in building sustainable structure. It is not easy, but it is doable.

What is less tangible, and in many ways more complex, is the challenge of building a common understanding of purpose, and alignment around what our company stands for among board, leaders and staff.

Transforming a company around its purpose requires deep and sustained commitment. This is one of the special roles of a CEO—and one that holds both promise and peril. It takes courage to lead conversations about purpose. It requires a willingness to embrace the struggle of diverse perspectives, ambiguity and confusion. It may require that people from across the organization stretch in some uncomfortable ways. One of the mistakes CEOs can make is assuming that your organization's purpose is clear, that it is as bold as it needs to be, or that everyone is in agreement with it.

A recent survey by McKinsey and Company of 855 people across a range of US-based companies, roles and tenure found that 44 percent of respondents indicated that they work at companies that haven't activated their purpose—meaning that leaders' decisions are inconsistent with the company's purpose, or that the company isn't living up to its words. Further, a similar percentage of respondents said that the company's purpose is not aligned with their own sense of individual purpose or values. They don't see how they contribute to it, nor do they feel accountable to act in line with it.

The Fedcap Group's purpose is to create opportunities to improve the lives of people with barriers to economic well-being. This purpose sounds simple enough to rally around, but it would be a mistake to think that. Every day we are finding new points of clarity. In one of our recent company leadership meetings, we were delving deep into what this purpose looks like on a day-to-day basis. We considered our approach to the delivery of behavioral health services. If we hold true to our purpose, then we would not simply provide clinical treatment–even excellent clinical treatment—but we would provide clinical treatment that is focused on long-term economic well-being. We would intentionally and planfully integrate our clinical work with our work readiness efforts. We would measure our success not simply by reduction of symptoms, but by stabilization, and obtaining and/or sustaining employment. As one of our agency leaders said, "work completes treatment." This is where purpose gets real and fundamentally drives practice.

It is the role of a CEO to do what it takes to ensure clarity around purpose.This is exciting work. It is why I get out of bed every day. It is my goal (and I am building structure to measure goal achievement), that clients, staff and board see every day, in every company of The Fedcap Group, in every program and in every interaction–how our purpose is activated.
1 Marzo 2021

Puesta en Marcha del propósito
He pasado una cantidad enorme de tiempo en la última década, centrándome en la construcción de la estructura dentro de nuestra creciente organización. Estructura que durará mucho más allá de mi mandato. Concienzudamente, hemos sentado las bases a las que estan sujetos nuestros muchos procesos y sistemas. A menudo digo, y creo firmemente, que la gente buena falla en ausencia de estructura.

La estructura es visible, es tangible, es fiable. Si queremos que la gente haga las cosas de cierta manera, ¿está escrito? ¿hay expectativas claras? ¿Se responsabiliza a las personas por hacer lo que fueron entrenados para hacer? Y si queremos monitorear algo, ¿tenemos un mecanismo? ¿Esta recopilación tanto de datos como de seguimiento están integrados en nuestra planificación tecnológica? Y si queremos contratar y mantener el talento de primer nivel, ¿están sistematizdos, estandarizados y supervisados los procesos de evaluación de la contratación y el rendimiento?

Cada año avanzamos en la construcción de una estructura sostenible. No es fácil, pero es posible.

Lo que es menos tangible, y en muchos sentidos más complejo; es el desafío de construir un entendimiento común del propósito; un posicionamiento en torno a lo que nuestra organización representa tanto para la mesa directiva, los líderes y el personal.
Transformar una organización en torno a su propósito, requiere un compromiso profundo y sostenido. Esto es uno de los papeles especiales de una Presidenta Ejecutiva; así como una que sostenga promesas y riesgos. Se necesita valentia para llevar a cabo conversaciones sobre el propósito. Se requiere de voluntad para acoger el debate de diversas perspectivas, ambigüedad y confusión. Se puede requerir que las personas de toda la organización se amolden de alguna manera incómoda. Uno de los errores que pueden cometer los Presidentes Ejecutivos; es asumir que el propósito de su empresa es claro, que es tan audaz como tiene que ser, o que todo el mundo esté de acuerdo con ello.

Una encuesta reciente realizada por McKinsey and Company a 855 personas en una variedad de empresas, roles y antigüedad con sede en Estados Unidos, encontró que el 44 por ciento de los encuestados indicó que trabajaba en empresas que no habian activado su propósito, lo que significaba que las decisiones de los líderes eran incompatibles con el propósito de la compañía, o que la compañía no estaba cumpliendo con su palabra. Además, un porcentaje similar de los encuestados dijo que el propósito de la empresa no estaba alineado, con su propio sentido de propósito o valores individuales. Ellos no veían cómo contribuían a ello, y no se sentían responsables de obrar en concordancia con ello.

El propósito del Fedcap Group es crear oportunidades para mejorar la vida de las personas con barreras al bienestar económico. Este propósito suena lo suficientemente simple como para solidarizarse con él, pero podría ser un error pensarlo. Cada día estamos encontrando nuevos puntos de transparencia. En una de nuestras recientes reuniones de liderazgo de la organización; estábamos profundizando en cómo se ve este propósito en el día a día. Considerabamos nuestro enfoque en la prestación de servicios de salud del comportamiento. Si nos atuviéramos a nuestro propósito; entonces no simplemente proporcionaríamos tratamiento clínico; aún hasta uno excelente; sino que proporcionaríamos uno que se centrara en el bienestar económico a largo plazo. Integraríamos intencional y planificadamente nuestro trabajo clínico con nuestros esfuerzos de preparación para el empleo. Mediríamos nuestro éxito no sólo por la reducción de los síntomas, sino por la estabilización, así como obtendríamos y matendríamos empleo. Como lo dijo uno de nuestros líderes de la organización, "el trabajo completa el tratamiento." Aquí es donde el propósito se vuelve real y fundamentalmente impulsa la práctica.

Es el papel de una Presidenta Ejecutiva hacer lo que sea necesario para garantizar la claridad en torno al propósito. Este es un trabajo emocionante. Es por eso que me levanto de la cama todos los días. Es mi objetivo (y estoy construyendo la estructura para medir el logro de los objetivos) que los clientes, el personal y la mesa directiva vea todos los días, en cada filial del Fedcap Group, en cada programa y en cada interacción, cómo se activa nuestro propósito.