Fulfilling the Bold Promise of Civic Hall at Union Square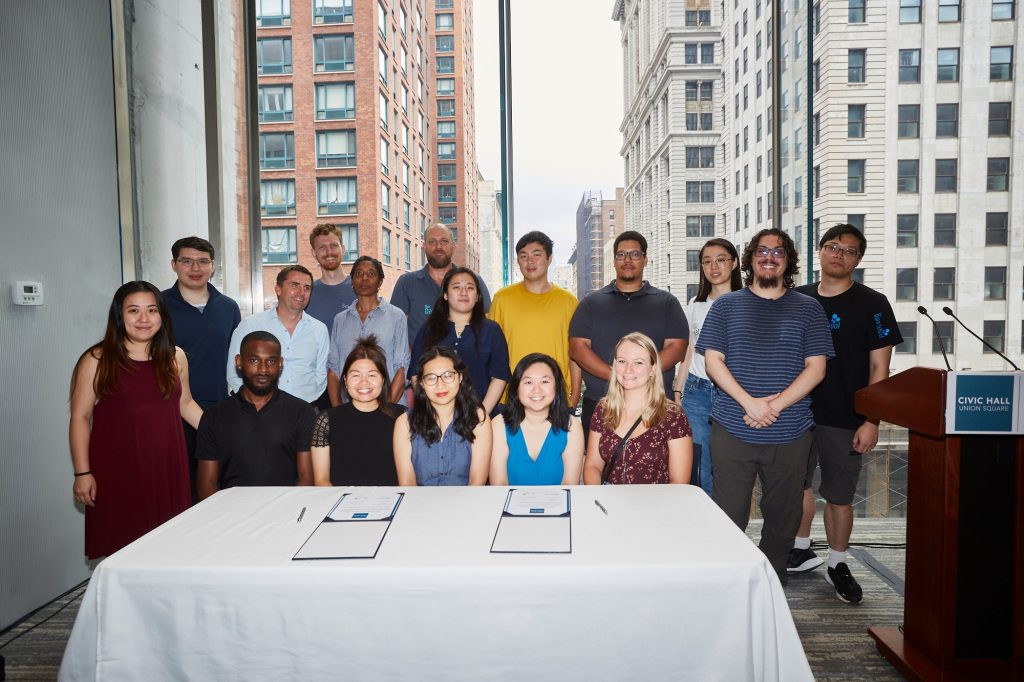 This past week we celebrated a new
partnership
with The Data School NY—a data analytics and visualization training and workforce placement program. Our partners at The Data School are a model for diversifying the tech workforce by providing exceptional skills training and job placement for individuals who may not even have dreamed that a career in the sector was a possibility. While many other providers talk the talk about diversifying the tech sector, the Data School is walking the walk.
Construction at Civic Hall at Union Square is almost complete and it's deeply fulfilling to finally be turning a great vision into reality. Civic Hall at Union Square is one of the most innovative and remarkable spaces. But it's not just the space itself; it's the ecosystem being created inside this remarkable space that is going to change lives.
When I look at the space at Civic Hall at Union Square, I see it through the eyes of all the people whose opportunities expand exponentially because it has so many of the ingredients that we often talk about—but leave out—of a holistic approach. It's not as though we must think hard or make up reasons why some people don't succeed. We know most of the reasons people don't succeed. And a lot of it can be summed up in the word opportunity—broadly defined.
That's what Civic Hall will offer for countless individuals. Not only will Civic Hall provide world class training and education—like with our new partners The Data School or
LaGuardia Community College
; it will also provide access to new networking opportunities and forge relationships and synergies for the talented individuals who walk through our door. For example, thanks to a generous financial contribution by Bread Financial, Civic Hall will be conducting networking/job events to those in our training programs as well as the surrounding community and tech sector in New York City; will allow us to screen everyone who walks in the door with our leading benefits program, Single Stop; and will stand up a financial literacy program.
In other words, individuals need a holistic opportunity to get past the hurdles they face. Civic Hall is not just an extraordinary physical space, but a unique place where we will break down barriers to opportunity for talented individuals who want to get ahead.